The most common Japanese Restaurant in town - Sushi King, and the second time i went there as well. Nothing really special but Japanese food is nice.. :]

Ikageso Karaage - Deep Fried Squid Tentacles, one of my favourite food there..
Dishes of Sushis had.
Zaru Soba - Cold Buckwheat Noodles, which i always eat as well.. Simple and tasty..
Tori Teriyaki Don Combo - Steam Rice served with Teriyaki Chicken, sliced egg sheets and sesame seed compliment with miso soup and salad.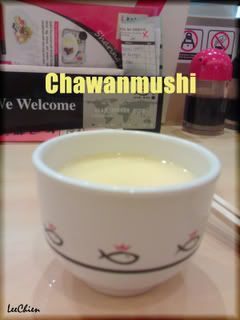 Chawanmushi, one of the dishes that i wouldn't miss out for Japanese food..