Yup, this is the snake that i captured it when i went to a place don't where in KCH, quite far. It is located at housing area, which means it is a pet to someone and the owner is kind enough to show it to public!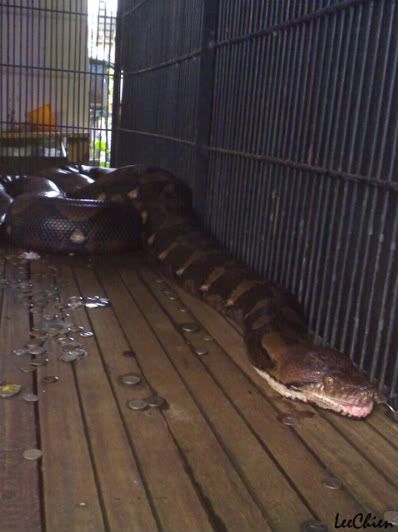 I'm not sure how long is this snake, but definitely, it is huge, i believe it is more than 10 feet..

Noticed the coins on the wood? People making wish to well and pond, now people even making wish to snake... OMG.... Do you believe a snake can make your wish come true? I really don't know..