I believe all of you must have known about the China Earthquake, and i'm not gonna explain more about it.

Kinda sure after hearing about China Earthquake, most of you will feel sorry and pity on the victims and forget about it in the next minute unless the news pops up again and give a reminder once again. Have you ever think of to help those victims other than feel sorry or pity?

Look at this: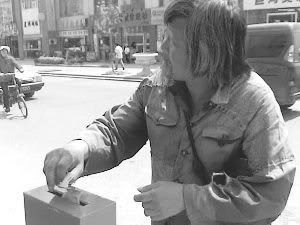 Look with your own eyes. This is an
old beggar who has donated RMB105 to earthquake victims
. Even a beggar able to help and donate RMB105, how about you?
I'm actually knew about this from
Vickie
's blog. I'm sure almost all of you have
paypal
account and you can donate some amount from your paypal account, which it is trustable!
Log in to your
paypal
today and help them even with a penny only!